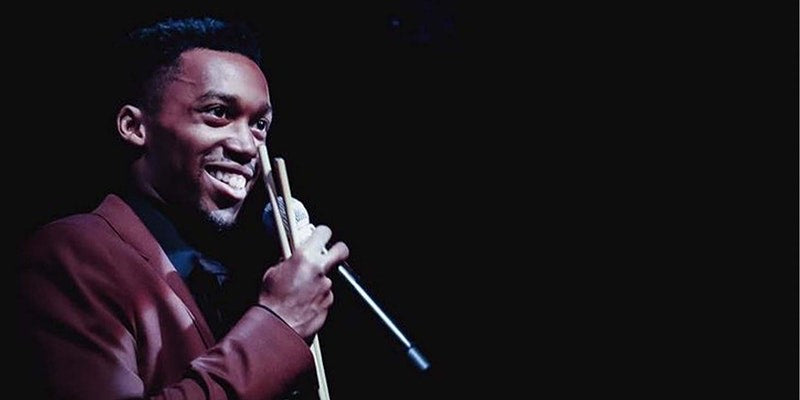 Just Jazz Concert Series l Jalen Baker
May 11
08:30 PM
Just Jazz Presents Jalen Baker Group @ Mr Musichead Gallery with Jalen Baker (vibes), Sam Reid (piano), Gabriel Godoy (bass) and Gavin Moolchan (drums).
Doors open at 7pm. Concert starts at 7:30pm. There will be a short artist interview prior to the live performance. Bar area will be open on the outdoor patio. Two drinks included with ticket purchase.
Jalen Baker
Jalen Baker, born in Washington DC and raised in Houston, Tx, is a vibraphonist, percussionist, educator, and composer whose early training involved both classical and jazz genres. He decided early on to focus on Jazz and in May 2017 received his BA in Jazz Studies from Columbia College Chicago. While matriculating at Columbia College Jalen studied with percussionist Jarrett Hicks. He distinguished himself as a jazz vibraphonist and received several accolades including outstanding soloist at both the Notre Dame and Elmhurst Jazz Festivals and was one of two students chosen to represent Columbia at the Arcevia Jazz Festival in Arcevia, Italy. While in Chicago Jalen was also an active musician playing in various venues around town with the Jarrard Harris Quartet, The Dod Kalm Quartet, as well as leading his own group at venues such as The Jazz Showcase. He was also chosen to be a member of the Chicago Next Gen All-stars by the Chicago Jazz Institute.
Jalen was accepted as a Graduate Assistant in the Jazz Performance program at Florida State University and in May 2019 received his MM in Jazz Studies. During his tenure at Florida State Jalen continued to distinguish himself as a performer and was chosen as a Ravinia Jazz Fellow in 2018. He has been an active performer with the The Ulysses Owens Jr., Jeremy Pelt, Leon Anderson, Amina Scott quartets as well as leading his own band in venues in and around Georgia, Florida, Texas, and Chicago. As a band leader Jalen has also been awarded the prestigious South Arts Jazz Roads Touring Grant. He has been the featured artist with various organizations such as the Savannah Jazz Orchestra, Houston's Da Camera, Miami's WDNA Jazz Hour, Modern Marimba and Live Music Movement Houston. In June 2021 Jalen released his Debut Album "This is Me, This is Us" on Outside In Music which has garnered recognition by various jazz blogs and magazines such as Textura, Making a Scene, and Jazziz.
Currently living in Houston, Jalen continues to compose and perform. His unique blend of original modern jazz compositions and jazz standards make for exciting live performances.
Musichead Gallery
7420 Sunset Boulevard
Los Angeles, CA, 90046